23. February 2023
PhD Defense of Eduard Schmulenson
PhD Defense of Eduard Schmulenson
On February 22nd, 2023, Eduard Schmulenson completed his PhD thesis on "Pharmacometric Modelling of Fluoropyrimidines" with distinction. The entire team congratulates him and thanks him for the wonderful time we spent together.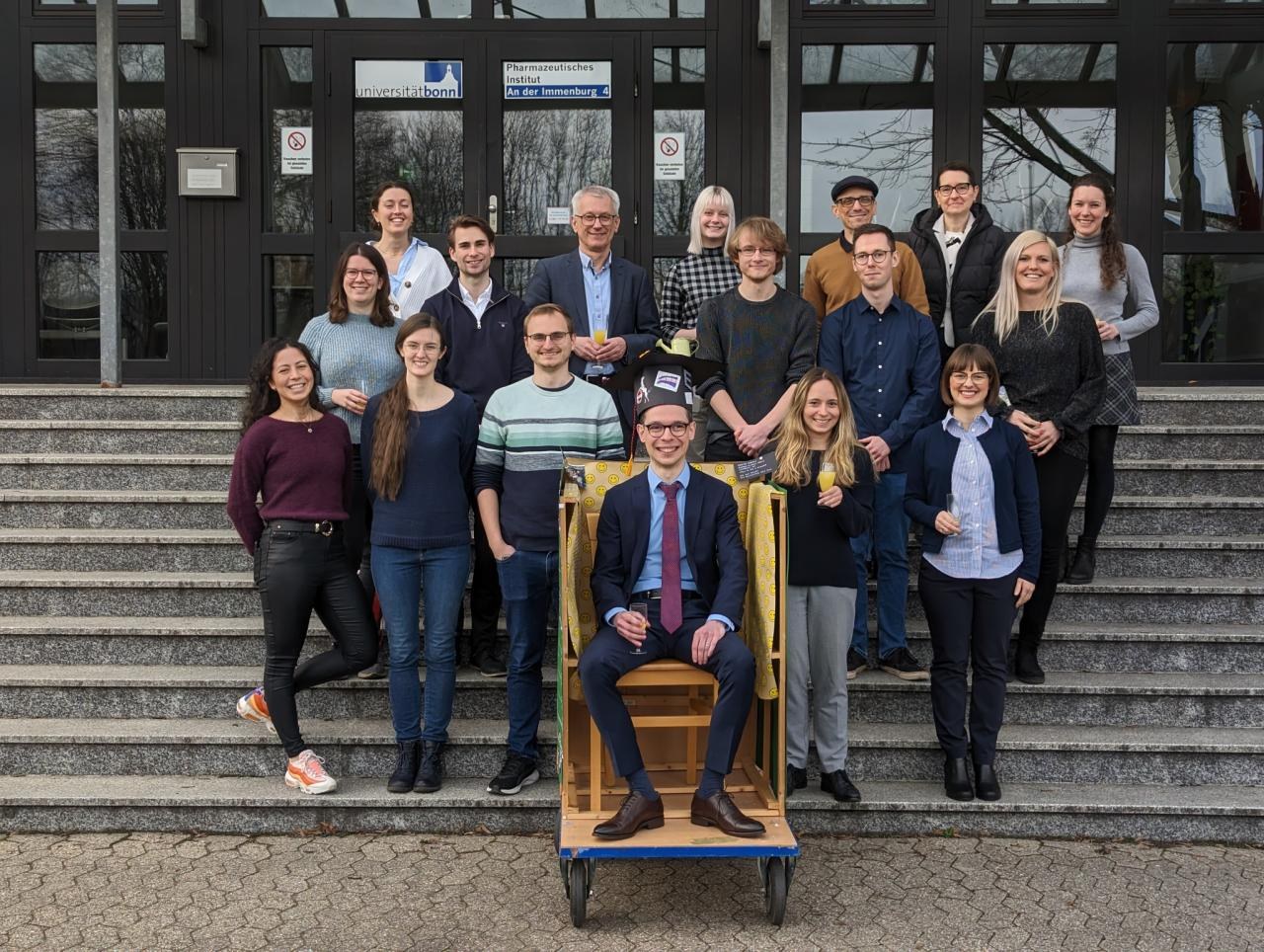 Disputation of Eduard Schmulenson
© Klinische Pharmazie, Universität Bonn
Download all images in original size
The impression in connection with the service is free, while the image specified author is mentioned.
Defense of Eduard Schmulenson