27. April 2023
PhD Defense of Maximilian Günther
PhD Defense of Maximilian Günther
On April 24th, 2023 we celebrated the successful defense of Maximilian Günther of his PhD thesis "Symptom burden in cancer patients: Assessment of medication risks and development of disease-specific PRO instruments". The whole team congratulates him and thanks him for the wonderful time we spent together.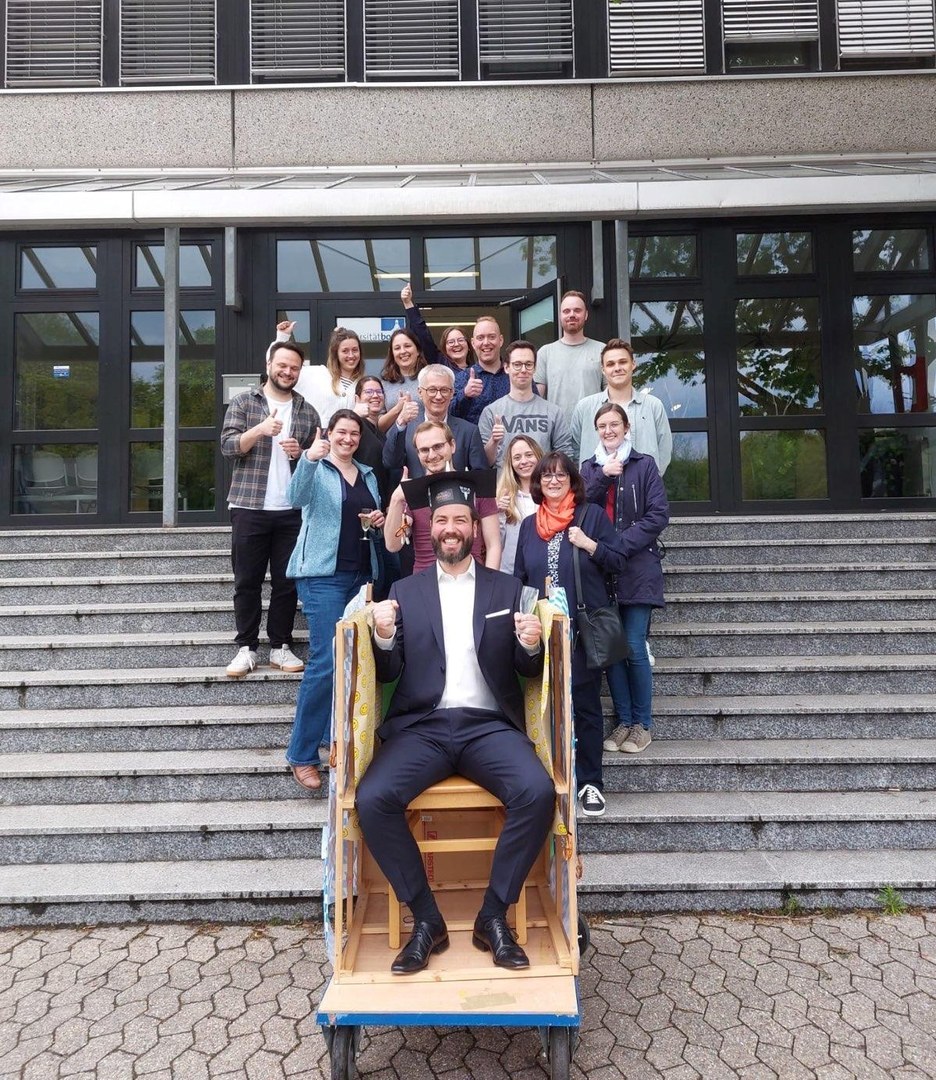 Disputation of Maximilian Günther
© Klinische Pharmazie, Universität Bonn
Download all images in original size
The impression in connection with the service is free, while the image specified author is mentioned.
Defense of Maximilian Günther