06. July 2023
Teaching award for Ronja Woltersdorf
Teaching award for Ronja Woltersdorf
Dr. Ronja Woltersdorf received the teaching award of the Faculty of Mathematics and Natural Sciences from the Dean of Studies, Prof. Dr. Michael Meier, at the Faculty's celebration in the Botanical Garden on July 5th, 2023. In his laudation, Prof. Meier praised Ronja Woltersdorf's outstanding commitment to the design and development of her courses in Clinical Pharmacy. He particularly emphasised her commitment to interprofessional teaching of pharmacy and medical students. We warmly congratulate our colleague on this award and wish her continued joy in teaching!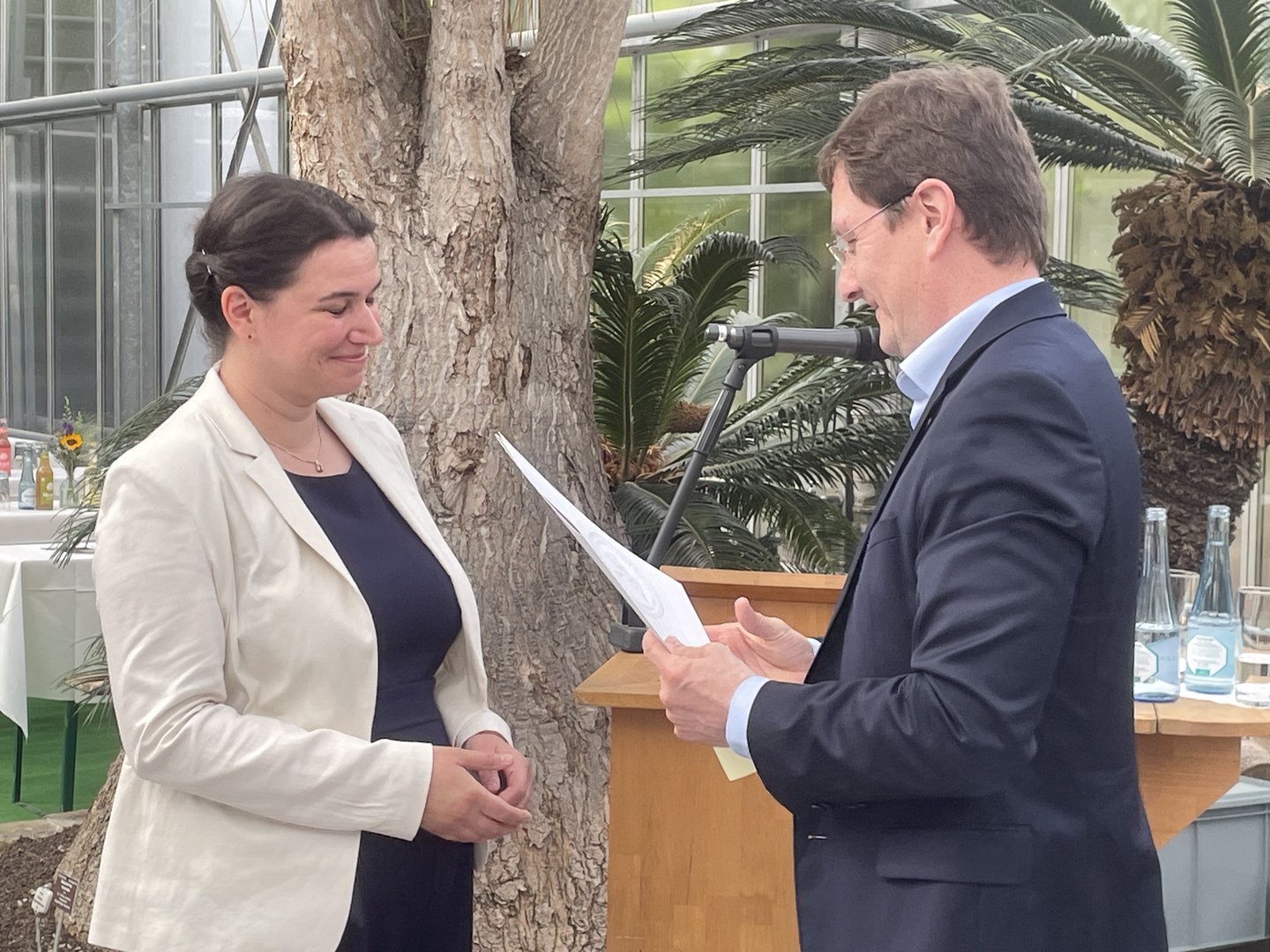 Teaching award for Ronja Woltersdorf
© Ulrich Jaehde
Download all images in original size
The impression in connection with the service is free, while the image specified author is mentioned.
Teaching award for Ronja Woltersdorf